Comic book authors' precarious working conditions in the spotlight at the event co-organised by EVA and MEPs Ibán García del Blanco and Alicia Homs Ginel
On the 26th of April, EVA members, authors and European policymakers gathered at the European Parliament for the event "Comic Books: the Author's Perspective" to discuss the precarious situations of comic book authors.
Members of the European Parliament Ibán García del Blanco and Alicia Homs Ginel, who co-hosted the event, expressed their full support for authors and recognised the need to do everything possible to protect their rights and to promote the comics industry. Among the European initiatives moving in this direction, the MEPs mentioned the upcoming 'EU framework for the social and professional situation of artists and workers in the crative and cultural sectors', which aims to improve the working conditions of cultural and creative professionals and for which they are currently gathering input from relevant stakeholders.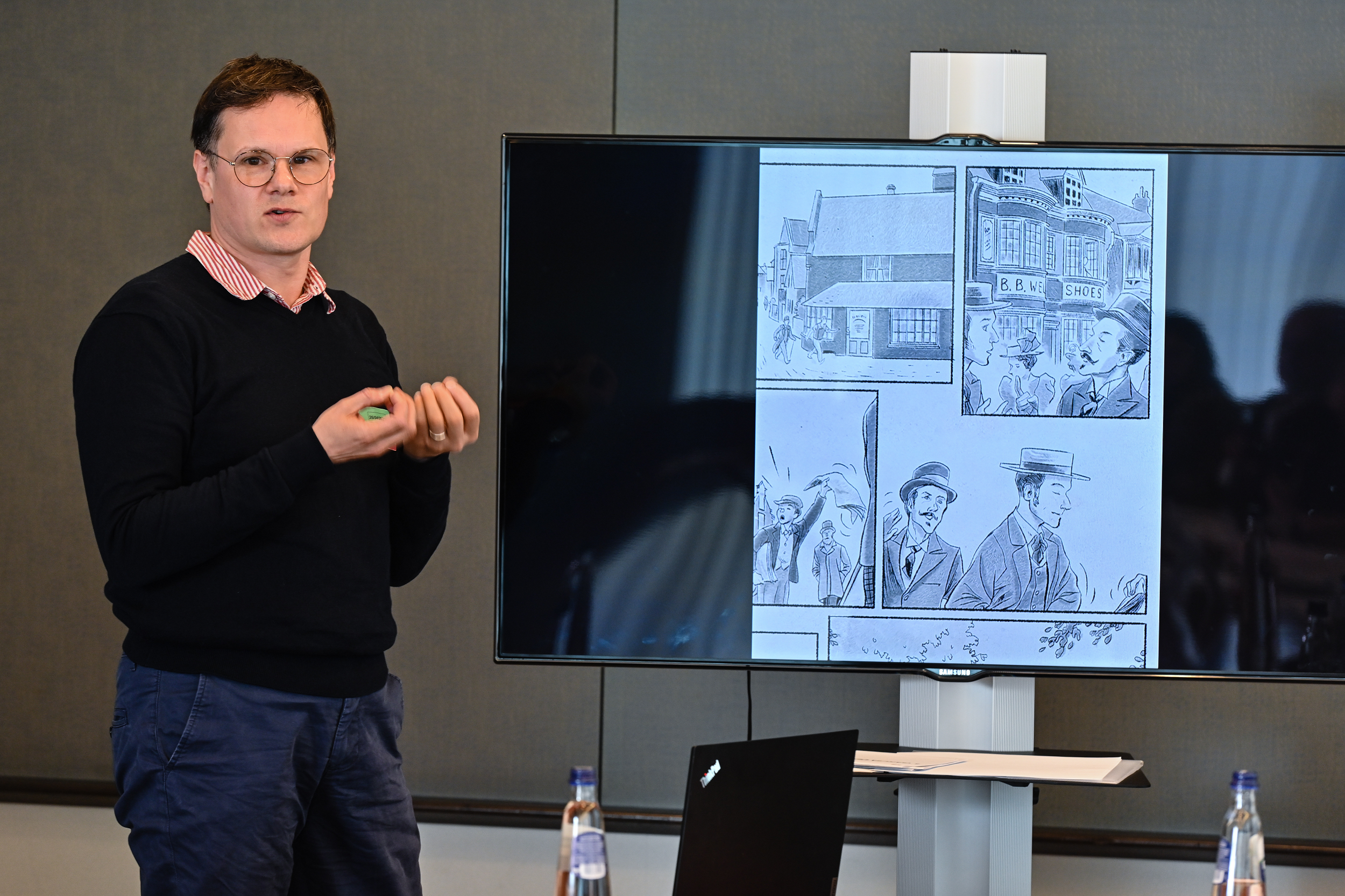 The event was also attended by German illustrator Thilo Krapp, Spanish cartoonist and editorial illustrator Perico Pastor, EVA President Anke Schierholz, EVA Secretary General Carola Streul, and European Commission official and copyright expert Sandor Szalai.
The artists brought their first-hand experience to the European Parliament to explain how they do their job, drawing attention to the difficulties they face on a daily basis. In particular, Thilo Krapp illustrated the meticulous work and research behind every comic book. He further explained how the creation of these works is often met with a lack of  funding.  When grants are available to comic book artists, these unfortunately barely cover the cost of a comic book, which can take up to two years to complete.
Perico Pastor, on the other hand, emphasized the difficulty in obtaining good working conditions and fair remuneration, especially as a comic strip artist, despite the importance of art in our societies and the sense of community it provides.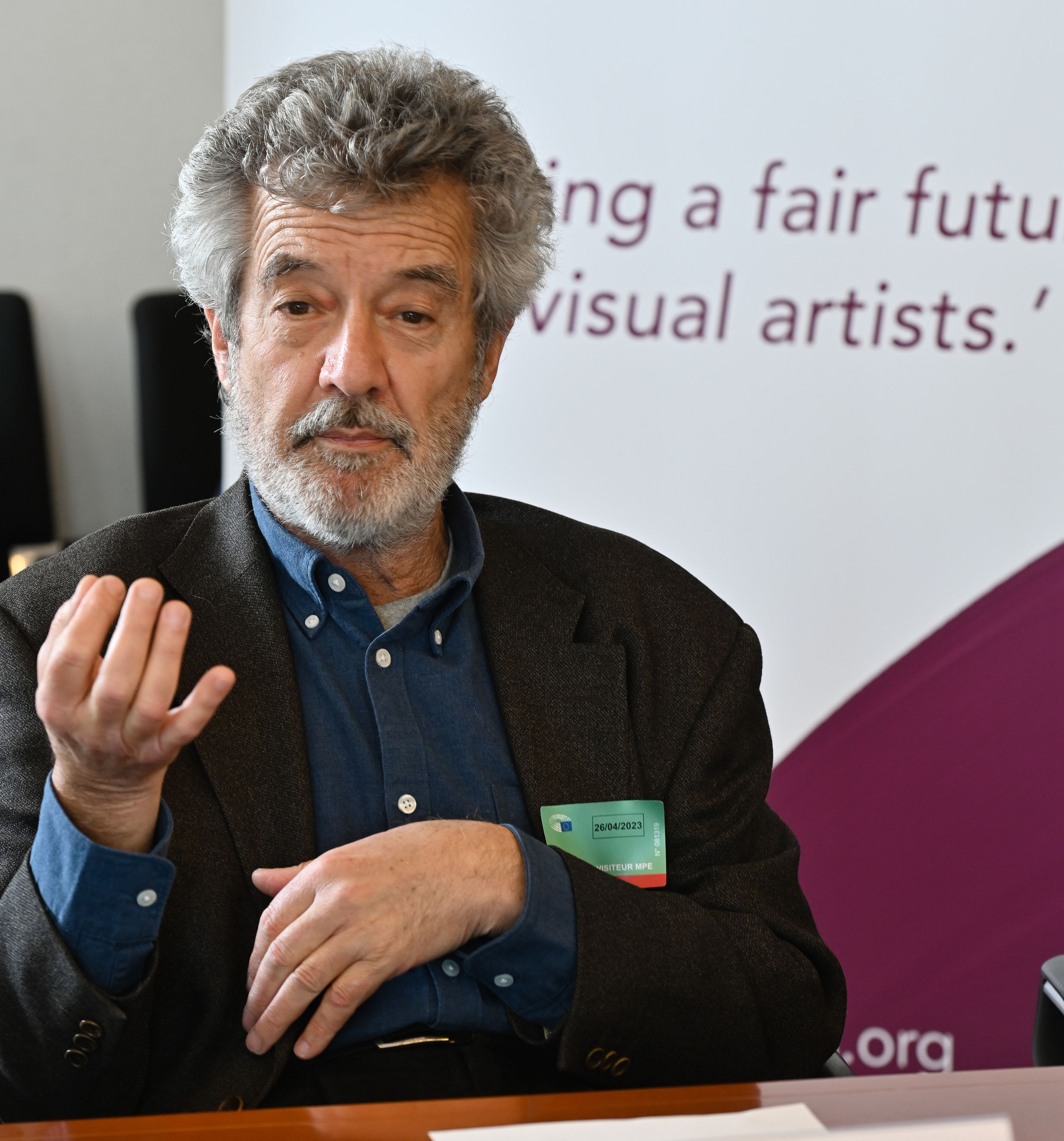 Concerning Artificial Intelligence (AI), one of the burning issues currently being discussed by the European institutions, Mr Krapp pointed out that data mining poses a threat to copyright-protected works and advocates a return to originality. Mr Pastor welcomes AI but insisted on its limited understanding of symbols and images and the fact that it cannot replace artists' imagination.
EVA President Anke Schierholz commented "It is crucial that we keep the debate about authors' rights and their precarious working conditions alive, especially in institutional fora that have the concrete power to set common standards and improve the situation of European artists. Our artists are the cultural richness of Europe, but they are under pressure, especially those who are self-employed".
"With the rise of new technologies such as AI, new challenges are added to the existing ones. We must do everything we can to safeguard the rights of authors and ensure future-proof protection for them while making their voices heard in the right fora", stated EVA Secretary General Carola Streul.