Brussels, 24 October 2019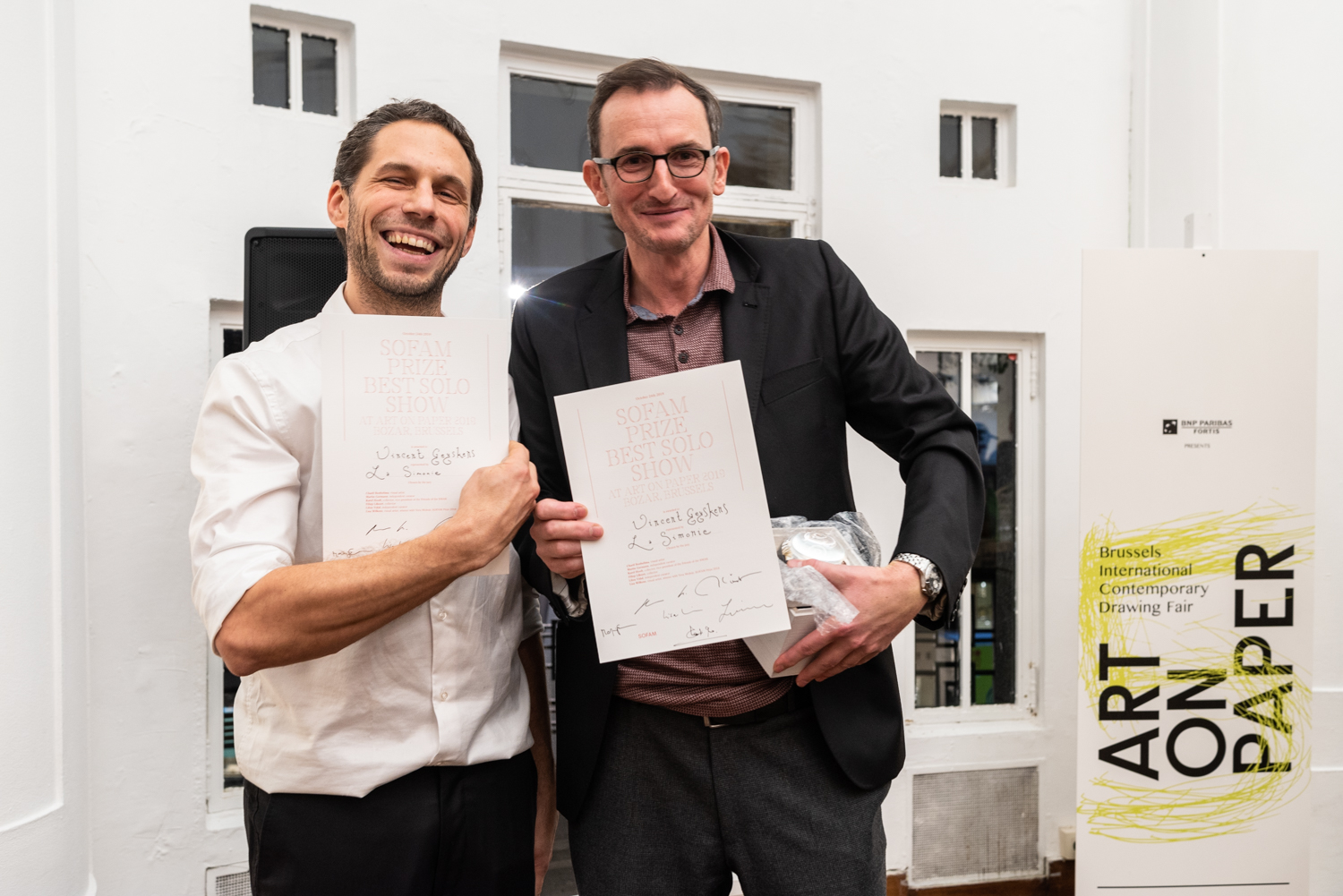 Every year, SOFAM, one of EVA's members in Belgium, awards a Prize for Best Solo Show at Art on Paper. This art fair takes place at BOZAR in the heart of Brussels. For the prize SOFAM invites a jury of experienced art professionals, including artists, curators and collectors to select the winner, who is awarded a sum of 2000 euros and free membership. The winner of this year's prize is Vincent Geyskens, who is showing with La Simonie. For this year's edition, the four winning artists of 2016, 2017 and 2018 are featured in "Drawing from the Present",  a dedicated presentation of recent work.
Read more information about the prize on SOFAM's website.
At the ceremony, which EVA attended, Mr Paul Dujardin, Director of the Bozar (host of the event), reminded of the importance of the new Copyright Directive for artists all over Europe, who now have better hopes for the sustainability of their professional future.
(Acknowledgments for the text: Kate Mayne, SOFAM)